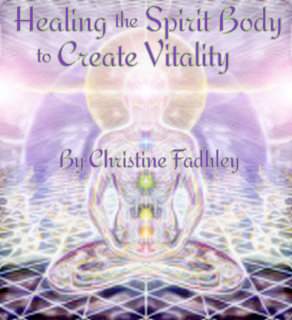 Healing the Spirit Body to Create Vitality
Is your Spiritual Health Regime in need of support?
The lessons in this self-healing course serve as an amazing guide to:
Repair your Spirit Body
Promote Aura Health
Protect your Spirit Body
Neutralize or clear negative energy from your spirit body
Creating or reinforcing a foundation for spiritual growth and healing.
We all possess a spirit but if we don't factor it into our quest for health, we may not realize the health and healing we desire. Did you know that problems with the spirit body could contribute to the following?
If you have failed to get real help from your medical doctor, then perhaps your problem is located in your spirit body.